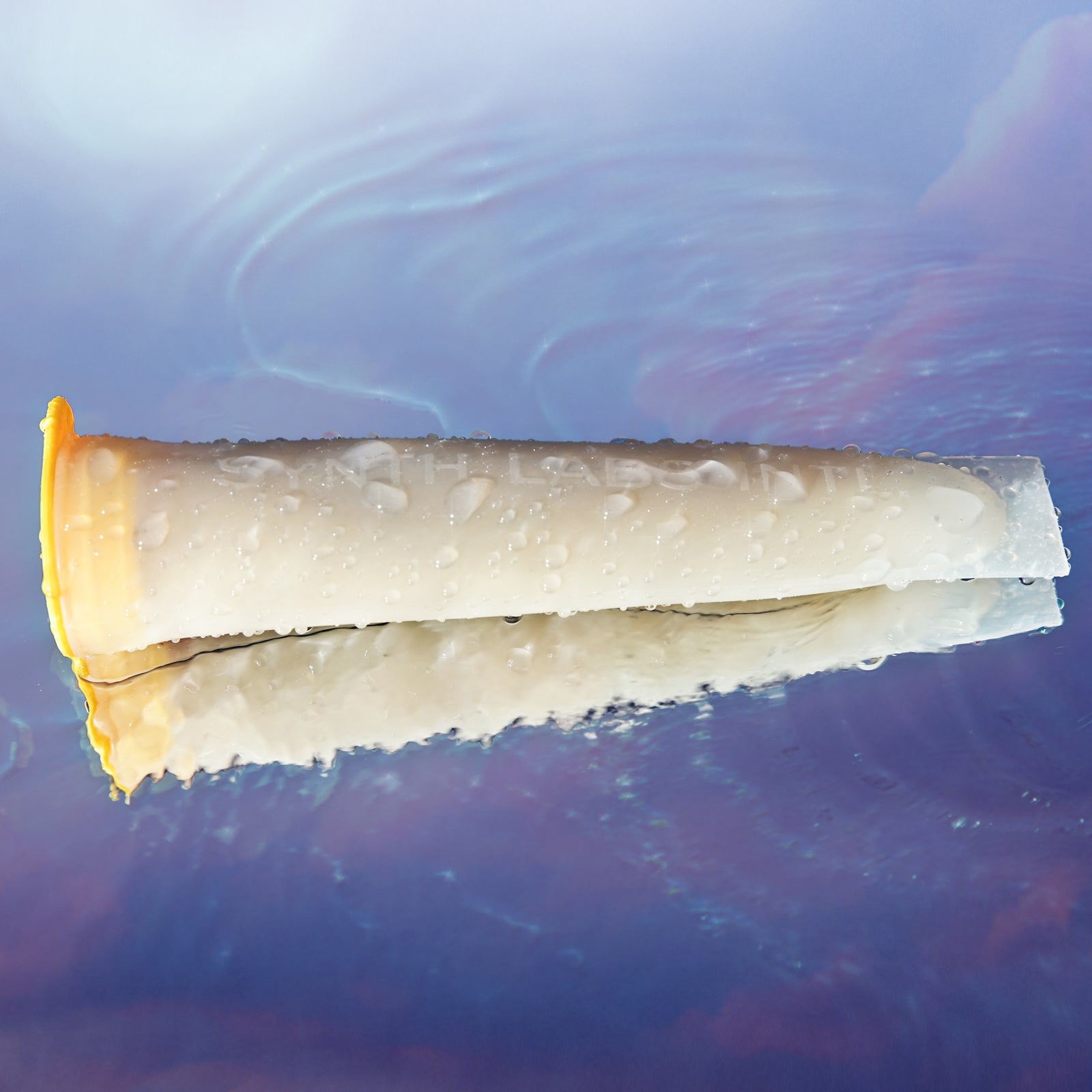 synth labs intl. - popsicles for the face.
from collaborations to cooling beauty formulas, brands are exploring the regenerative benefits of cryotherapy via tools and topical treatments
australian skincare brand synth labs intl is taking a playful approach to cryo-beauty application with it's chill! formula:grass product, which mimics a popsicle. sold as a kit for at-home application, users fill a silicone mould with a topical treatment that comprises a grass jelly and powder. after freezing for four hours, the frozen formula isn't eaten but applied over the skin, taking on a serum consistency. it is then massaged onto the face for 3 minutes and left for 20 minutes to soak in.
the chill! product's key ingredients include algae, snow mushroom, aloe vera, hyaluronic acid and cica grass, reported to calm acne breakouts, reduce redness and inflammation, and give an overall hydrated appearance. according to dani andreev, the brand's co-founder, the product is a response to changing environmental confiditions: 'we're constantly moving between drying, air conditioned spaced to the steaming hot outdoors so i started freezing my serums initially for a quick cool down to help de-puff my hot and irritated visage!'
words by: jessica smith & olivia houghton
Click here to read the article!
thank you the future laboratory.
---