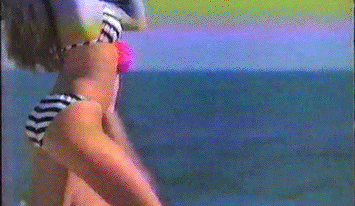 australians have always been known to be laid back, cool, sun loving people. now our skincare is a direct response to our lifestyle & it is making waves internationally.
as a young child i would always wait for packages to arrive from my aunty in paris, she would always send chocolate for me & skincare for my mother.
while i am a self confessed chocoholic, what really interested me were the multicoloured pots of french creams & lotions that would sit in my mothers bathroom cabinet & i was fascinated by the newness of it all, the distinct floral or powdery scent that i adored, the creamy textures, the packaging. it was all so exciting.
as i got older i started experimenting with skincare, french beauty made way for german, scandinavian, japanese & even korean skincare but i never used australian beauty brands, some were too "health food store" for my tastes, the others had no appeal because the packaging was dowdy & definitely not interesting.
fast forward a few years, there is now a plethora of options to choose from with formulations, textures & skincare benefits but what makes australian skincare stand out from the rest is that there is an ease of use, you do not have to have 10 products, you do not have to only use one brand to see results & most importantly the incorporation of native australian botanicals in formulas that would sit comfortably next to any k-beauty or j-beauty product on your bathroom shelf.
some of the most powerful actives are right here in australia, for example, kakadu plum is an absolute favourite as it is the perfect ingredient for glowing skin, it is sustainably grown & harvested & it native to the northern territory, a part of the country that has the harshest climate so you know it is a hardworking ingredient, there is barely an a-beauty product without it & with good reason. it works!
now that i am a beauty brand owner, i can see how a-beauty compares to international brands & i am proud to see that we do not subscribe to marketing fear tactics & tend to incorporate science into our formulas, that's not to say there aren't brands that do, but on the whole australians like to keep things laid back.
it is a formula that i have incorporated also into our bang gang range, we call it polyamorous skincare because we recognise that people like to layer, mix & match different products depending on how their skin is faring. bang gang can be used in one step, mix-in-your-hand & apply or layered but importantly we formulated it to play well with other brands. why? because skincare should be a pleasure not a burden!
a-beauty products are shifting the paradigm away from complicated regimens & toward multi-tasking, ingredient focused formulas that are now being coveted around the world as everyone wants a little piece of that australian lifestyle to make their skin & themselves feel relaxed, easy-going & most definitely cool.
---